Topsoil Suppliers in East London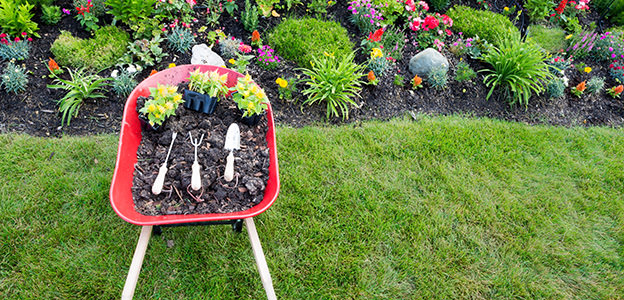 Topsoil Suppliers in East London
If you live in East London and are thinking of starting a gardening project in your home or commercial premises, then The London Topsoil Company are here to help. We have everything from compost to topsoil and are one of East London's leading turf suppliers. We have been selling topsoil in the area for over 40 years and ensure that all of the topsoil we sell has been independently tested to guarantee its 100% non-toxic and certified safe. Our website has been designed to make your shopping experience quick and easy; whether you need just one bag for your garden or you're re-landscaping a large commercial premises we have an online calculator that can instantly give you an estimated quote, so you don't have to waste time shopping around. Unlike other topsoil suppliers in the area, we also have designed our site so you can order your topsoil in just three simple steps and with bags from just £3.00, there's no better time to buy online with The London Topsoil Company.
Delivering Topsoil in East London
No matter where you are in East London our specially made fleet of trucks are able to deliver your order straight to your site, and with it's unique grab and drop feature tipping the topsoil into your site is quick and hassle free! We now offer free next day delivery to anyone living in East London so why not take advantage of this great service and give us a call
01959 897609
to discuss what you'll need for your project. Or drop us an email using the contact form on the
Contact Us page
.