Topsoil Prices In Greenwich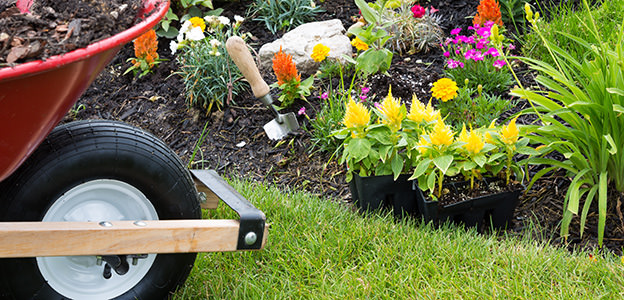 The best topsoil prices In Greenwich
The main reason we're popular with the green fingered population of Greenwich and the surrounding boroughs isn't just the great topsoil prices we offer, it's the level of customer service too. We've been working with the people of Greenwich for over 40 years and in that time have become known as London's leading topsoil company and the go to place for all your topsoil or turfing needs.
We're passionate about gardens and our fully qualified and expert team are always on hand to make sure our customers receive the best products for them. We stock a variety of different premium quality topsoil's and test them regularly to make sure they're 100% guaranteed safe and non toxic. When you meet our team they'll go through your project requirements and create a blend of topsoil's that compliment your garden the best, depending on what you're growing. Even with our expert customer service, our topsoil prices are still the lowest around.
Quality Topsoil with Quality Service
Ordering online The London Topsoil Company couldn't be simpler, we understand that customers want the quick and easy ordering and the best topsoil prices and that's why we've created our online price calculator. All you need to do is enter the dimensions of the ground you want laying with topsoil and we'll calculate an estimate price for you right away. Our fleet of trucks then deliver your order free or charge wherever in Greenwich or the surrounding area you are. If you want to know more, call us today on 01959 897609 and speak to one of our friendly team.