Topsoil In Hammersmith And Fulham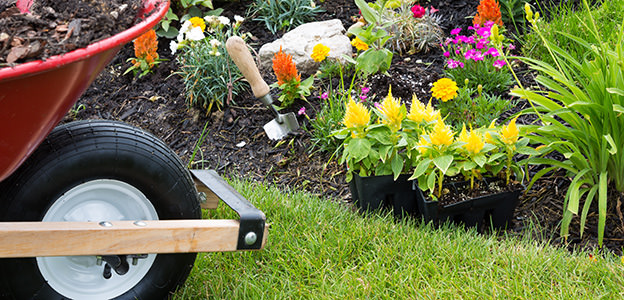 Topsoil In Hammersmith and Fulham
Here at The London Topsoil Company we've been providing Hammersmith & Fulham with quality topsoil and turf products for the past forty years and take pride in our long lasting relationships with customers from the area. Our reputation as the leading topsoil supplier in London and the South East has been earned over the past forty years we've been providing the area with premium topsoil, topdressing compost bark and turf.
Topsoil is an important part of any gardening or landscaping project and can really make a difference to the finished result. It's the layer of soil that plants lay their roots and therefore get most of the nutrients they need to survive from so it's vital you get the best topsoil for your project and our strengths lie in making sure you get it. We offer customers a wide range of 100% guaranteed non-toxic topsoils and our helpful experts work with you to make sure we provide you with exactly the right blend that you need to get your garden off to the best possible start; whether you're growing vegetables or flower beds, we've got the perfect topsoil for you.
Quality Topsoil with Quality Service
Our purpose built fleet of delivery trucks, complete with tilt and grab systems, ensure your order gets to you in exactly the right place. We know how much of a hassle it can be to move quantities of soil around and with us, that hassle is taken away. All our deliveries are free of charge and next day where possible.
To order with us is easy, simply order online using our speedy price calculator, or call our friendly team on 01959 897609 or drop us a message via our contact form. We look forward to working with you.